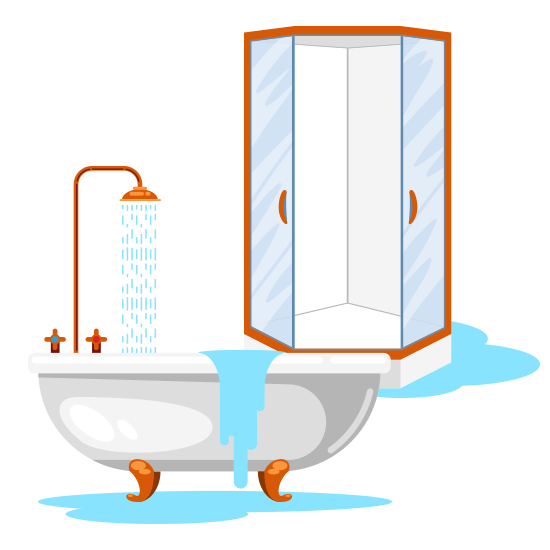 Give your bathrooms an upgrade with a tub or shower replacement. From making your shower more accessible to installing nicer fixtures, the team at Jenkins Plumbing Mechanical can make your bathroom a brighter, more comfortable place to be.
Our bathtub and shower replacements are carefully measured and customized to fit into your existing space. No matter what color or style you prefer, our options allow you total creative freedom. Stylish and durable, your new tub and shower will present that coveted "brand new" look for years to come. If you're ready to get started on your bathroom upgrade, contact our specialists now.
At Jenkins Plumbing and Mechanical, we offer quality services with the customer care to match. With a one-year warranty on all our repairs, including a manufacturer's warranty for our products, you can rest assured that your new installations are covered. We believe in hiring only the best to join our team, which is why every employee is licensed, bonded, and insured in Maryland, Delaware, and Virginia. We know that 25 years of experience on our side allows us to provide quality results in a timely manner.
To receive a price quote and learn more about what we can do for you, call us now.